URBAN LIFE IN 10 YEARS
The aim of this project was to design something that filled a need we anticipated would face urban dwellers 10 years from now. My team, composed of four students of all different nationalities and fields of study, decided to tackle the many concerning problems threatening the future of safe food. After doing extensive research into the state of the agriculture industry and future possibilities for sustainable and safe food sources, we came up with a product, Nutrify, and a service, Urban Market, that offer a new way of looking at the idea of local produce.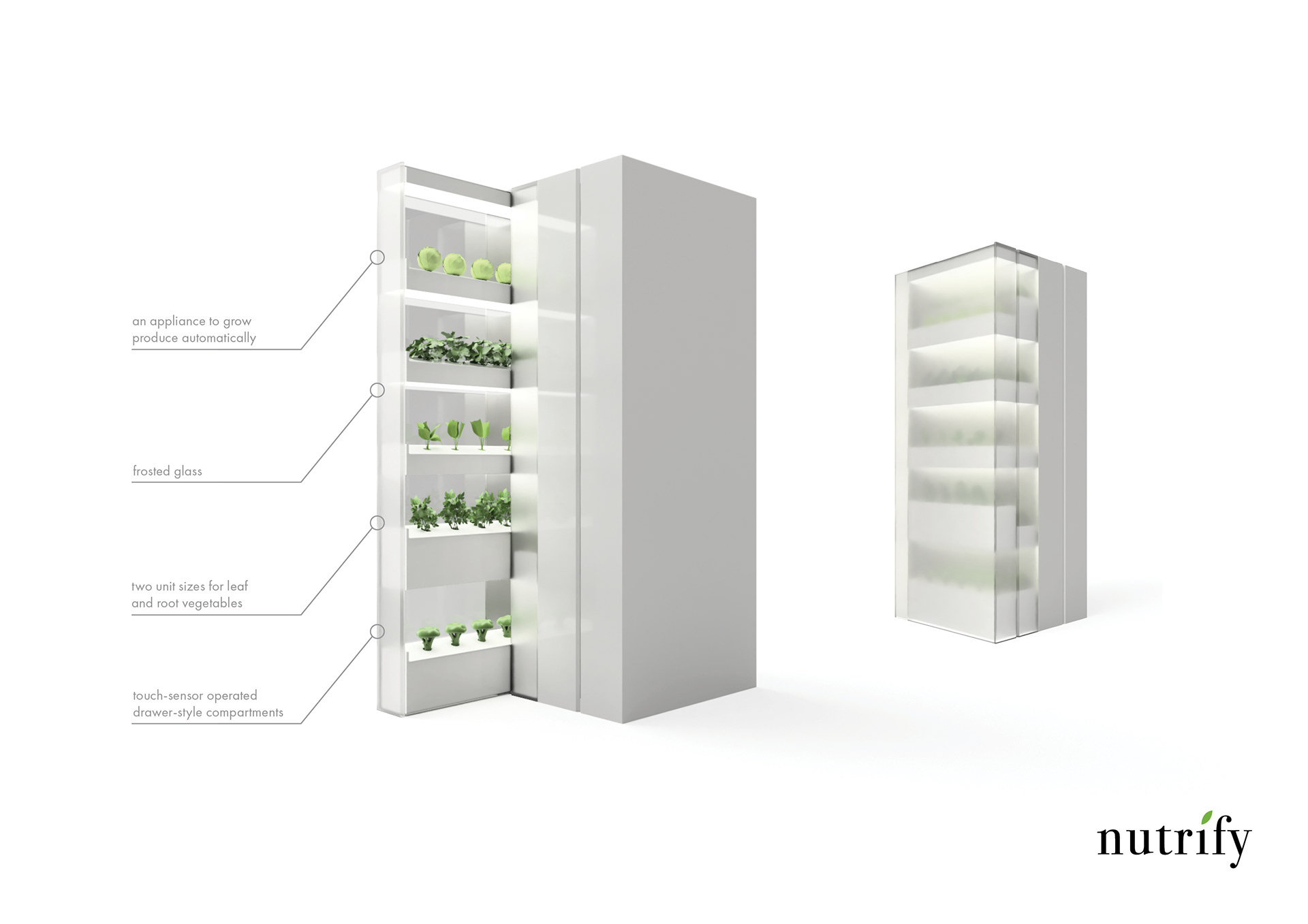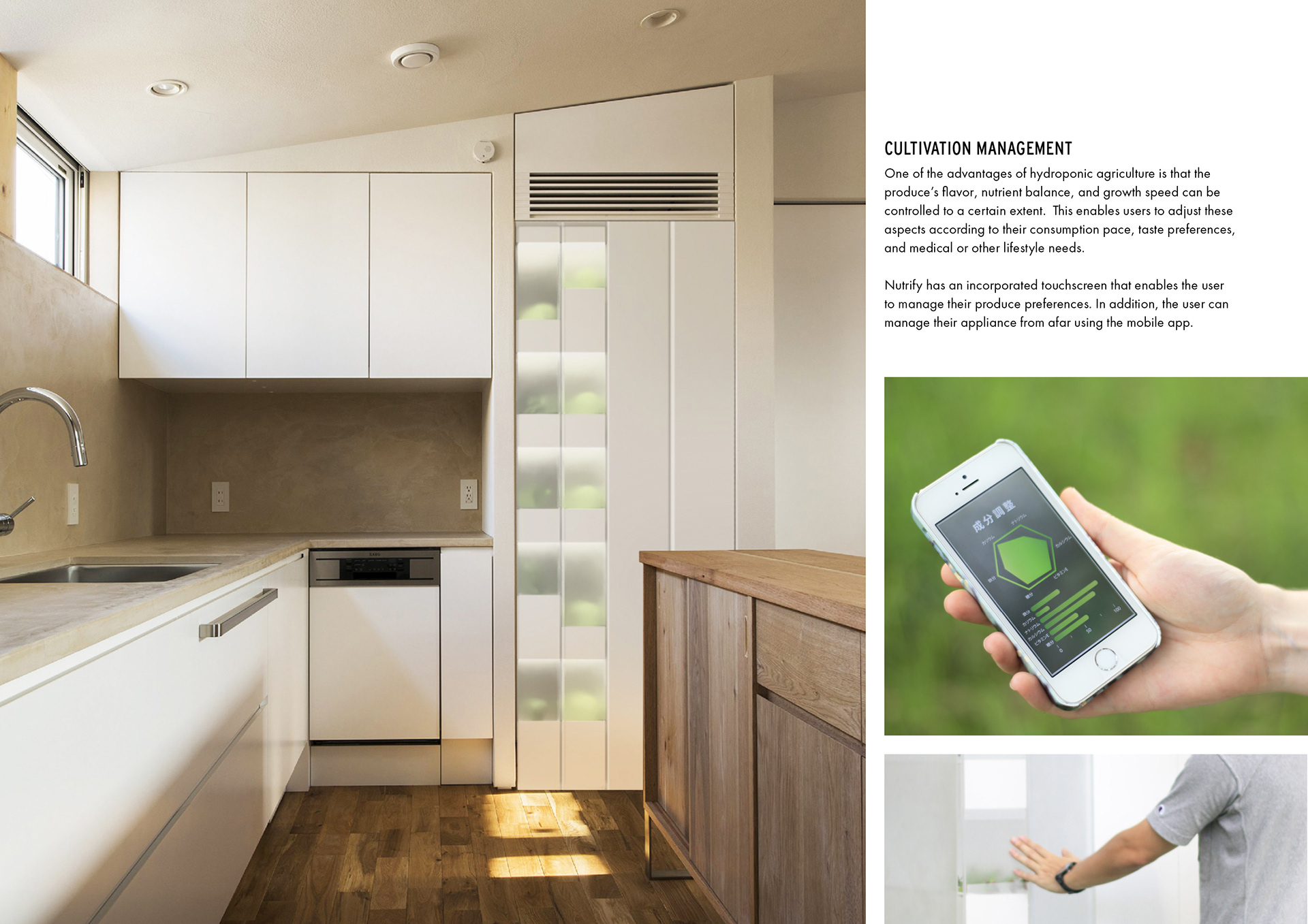 Urban Market
The variety of product one user can grow with Nutrify is limited, and users will inevitably have times when they don't use up all the produce they've grown. In order to satisfy user needs and prevent food waste, we devised a new service concept called Urban Market. With Urban Market, Nutrify users can trade their extra produce through a mobile app so that nothing gets wasted.